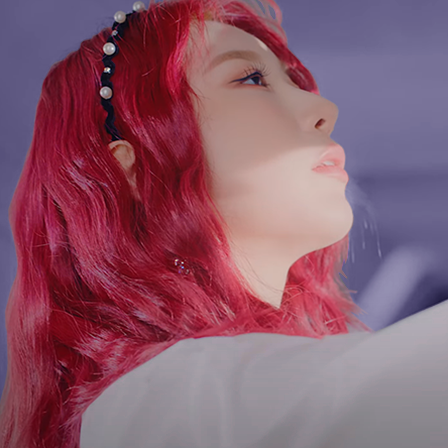 ladyteruki
Pagina verificata Creato il 26 dicembre 2018 #TV #Jeuxvideo #Livestream #Tivistory Contatti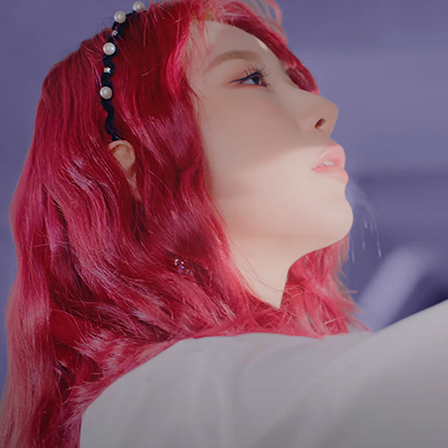 Ultime novità
Qui je suis et quel type de contenu je produis ?

Bienvenue sur mon Tipee et merci de me rejoindre pour cette nouvelle aventure.
Depuis pas loin de 15 ans je fais... comment disent les jeunes de nos jours ? Ah oui : de la "création de contenus", voilà. Eh bien pendant plus d'une décennie j'ai fait ça sur mon site ladyteruki.com, et avant ça je le faisais sur les sites d'autres personnes (feu SeriesLive.com, par exemple) ou un autre site que j'avais et que vous avez sûrement oublié, ladyteruki.free.fr. Et puis maintenant je suis sur Twitch, aussi. Donc voilà maintenant un long, long, looooong moment que je fais des choses gratuitement. J'écris sur les séries de la planète entière et l'histoire de la télévision (c'est ce pour quoi vous me connaissez le mieux, probablement)... ou sur d'autres choses qui me passionnent ; ainsi, je livestreame aussi des jeux videos.

J'ai toujours évité les revenus publicitaires (il n'y a aucune pub sur ladyteruki.com) et les contenus sponsorisés, mais à un moment l'éthique est une chose, et le loyer en est une autre. Je vais vous dire un secret à propos de la "création de contenus" gratuite : ça ne paie pas les factures. Et au fin fond de notre cœur nous le savons tous, sauf qu'aucun d'entre nous n'est volontaire pour donner de l'argent si personne n'en demande. Eh bien, me voilà à vous demander une contribution (mensuelle) maintenant, et j'espère avoir prouvé, au fil des années, que je pouvais mériter votre contribution.


Welcome to my Tipeee and thanks for joining me on this new adventure.
For almost 15 years now, I have been... how do kids call it these days ? Oh yeah : "creating content", right. Well I've been doing that for over a decade now on my own website ladyteruki.com, and before that I used to do it on other people's websites (the late SeriesLive.com, for instance) or another website I had and that you probably don't remember, ladyteruki.free.fr. And now I'm on Twitch, too. So I've been doing things for free for a long, long, looooong time. I've been writing on TV shows from all over the world and television history (that's what you mostly know me for, probably)... or on other things I'm passionate about ; indeed I also livestream videogames.

I have always refused ad revenues (there are no ads on ladyteruki.com) and sponsored content, but at some point, ethics are one thing, and rent is another. Here's the secret about "creating content" for free : it doesn't pay the bills. And in our heart of hearts we all know that, except none of us really volunteer money if noone is asking for it. Well this is me asking for a (monthly) contribution now, and I hope to have proved, over the years, that I can be worthy of your contribution.

Pourquoi suis-je sur Tipeee ?

La vérité, c'est que les choses vont mal.
Parce que "créer des contenus" gratuitement, évidemment, ne contribue pas vraiment à améliorer mes finances.
Mais aussi parce que, et si vous me suivez sur Twitter ou m'écoutez sur Twitch, vous le savez bien, je souffre de stress post-traumatique, dont les manifestations sont aussi amusantes que la dépression, l'anxiété, l'insomnie, l'agoraphobie... ce qui m'empêche actuellement de travailler. Or il s'avère qu'en France, nous avons l'un des meilleurs systèmes sociaux au monde... et il est pourri. Pas facile de "créer des contenus" quand on ne mange pas régulièrement, quand on ne sait pas comment payer les factures, quand on ne sait pas comment simplement exister sans se couvrir de dettes.
Mon espoir, avec ce Tipeee, c'est de souffler un peu financièrement, de trouver un peu de stabilité dans mes revenus pour que, quand les choses sont difficiles sur un plan médical, elles ne doivent pas AUSSI l'être sur un plan financier.

Truth is, things are bad.
Because "creating content" for free, obviously, doesn't really contribute to improve my finances.
But also because, and if you follow me on Twitter or listen to me on Twitch, you know all too well that I suffer from PTSD, which manifests itself through things as fun as depression, anxiety, insomnia, agoraphobia... which doesn't allow me to work at the moment. However it turns out that in France, we have one of the best social systems in the world... and it sucks. It's not easy "creating content" when you're not eating regularly, when you don't know how to pay your bills, when you don't know how to exist without drowning in debt.

Hopefully with this Tipeee, I'll be able to breathe a bit better financially, finding a bit of stability in my income so that, when things are complicated on a medical level, they don't have to be complicated ALSO on a financial one.

Quelles sont les contreparties pour les tipeurs ?

On va faire simple.
A l'heure actuelle, souscrire à mon Tipeee, c'est plus un encouragement financier qu'autre chose. Je ne suis actuellement pas en mesure de proposer des contenus exclusifs pour chaque tiers, et je ne le souhaite de toute façon pas à ce stade.

Voici ce que je vous promets :
- au moins un article par semaine sur ladyteruki.com (en français)
- des livestreams sur Twitch (en anglais)
A vous de décider à quel point vous pouvez et voulez me soutenir. Je vous suis reconnaissante dans tous les cas.

We're gonna make it simple.
At the time being, subscribing to my Tipeee is more financial encouragement than anything else. I am currently unable to offer exclusive contents for each tier, and I do not wish to at this stage anyway.


Here's what I pledge to you : 
- at least one article a week on ladyteruki.com (in French)
- some livestreams on Twitch (in English)
It's up to you to decide how much you can and want to support me. I am thankful in any case.